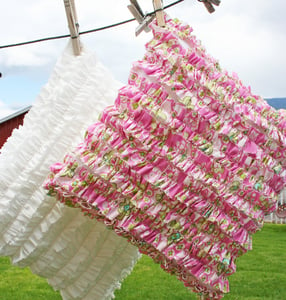 $

7.50
perfect for anywhere i'm planning on loading up my daughter's bed with these babies!
step by step instructions with color pictures. and NO you don't need a ruffle foot or a gathering foot for this pattern. i don't have one either!!
if you like my free tutorials on my blog, or the tutorials i do for the moda bake shop then you will love this pattern.
**please note if an email is not specified on where to send your pdf file it will be sent to your paypal acct email. thanks!